Sold
30 Padbury Road, Bridgetown, WA, 6255
(Amount Undisclosed)
1 ACRE IN TOWN
If you're looking for a good size block within walking distance of town then this could be the one. It is 1 acre and has a gentle slope to it with views overlooking parts of town. The blocks around it are all about the same size so you wont feel closed in once houses are built around you. Feel free to walk on the block to get the feel of where you could put your house.
Explore Bridgetown
Are you thinking of selling?
Trudy has 9 recommendations for 29 properties sold in Bridgetown, over the last 12 months.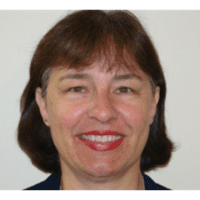 9

Recommendations in Bridgetown

29

Sold properties in Bridgetown

327.00k

Average sale price in Bridgetown
Reviews about Trudy Clothier
Read the experiences vendors have shared selling their property with Trudy.
Read all reviews
Sale of my property
I found Trudy very helpful and very friendly. She always kept me up to date with progress on the sa
18 Kincaid Cl, Bridgetown, WA, 6255
J
Jenny Mountford(Vendor)
submitted 19 Dec 2020
Great follow up
Trudy worked hard at selling my property with timely follow up with prospective buyers and keeping m
4 Rowley St, Bridgetown, WA, 6255
D
Douglas And Lorraine Mars(Vendor)
submitted 26 Nov 2020
Trudy was our property agent from the time she started with Blackwood Valley.
Trudy was an excellent property agent. She assisted us with managing our tenants right through to th
33 Padbury Road, Bridgetown, WA, 6255
S
Sue & Jamie(Vendor)
submitted 13 Jul 2020
Very rewarding and stress free
Trudy was always highly professional. Her real estate knowledge is excellent and she kept us informe
166 Hampton St, Bridgetown, WA, 6255
L
Lee And Bill(Vendor)
submitted 16 Jun 2020
Trudy sold the block to us, and has now sold our home and block for us 10 years on.
Trudy has her finger on the pulse of the regions real estate and is extremely knowledgeable on all t
50 Flintoff Rd, Hester Brook, WA, 6255
S
Sandy(Vendor)
submitted 01 Jun 2020
Tenacious and patient.
We had our vacant block in Bridgetown listed with Trudy for quite a while. During that time, Trudy
30 Padbury Road, Bridgetown, WA, 6255