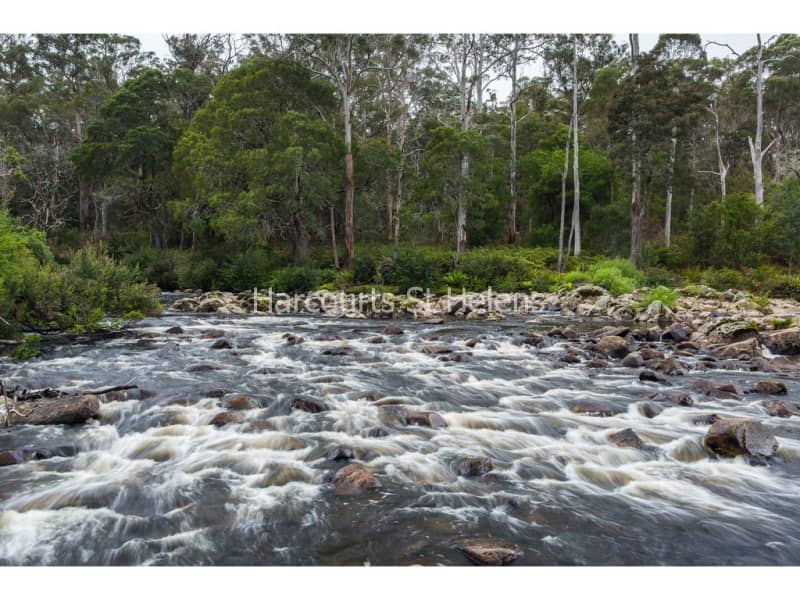 For sale
PID 2786975 Canhams Road, St Helens, TAS, 7216
Best offer over $695,000
Need some fresh air?
Just a short drive from the township of St Helens and the magnificent Bay of Fires... this beautiful acreage (97.5 acres) would be perfect for a home or holiday cabins (stca). Now with the mountain bike trails completed...there is a definite requirement for accommodation in the area. The majestic gums follow the course of the river and there are cleared areas for picnicking, fishing or to embrace nature...the wildlife will visit you and the bird song will soothe away your cares. This property has some cleared land and could be the base for all your activities on the coast. St Helens is renowned as the Game Fishing Capital of Tasmania and is a mecca for holidaying Tasmanians and mainlanders' alike. Inspect this property today to appreciate its beauty. A sure place to relax or setting up some glamping for all the cyclists and nature lovers visiting our area these days. A place to truly relax... Call exclusive Sales Consultant Kate Chapple for further details.
Explore St Helens
Reviews for Graeme
Read the experiences vendors have shared selling their property.
Read all reviews
K
Katrina & Vanessa
(Vendor)
submitted 18 May 2021
Very happy with Graeme
Graeme was extremely helpful, he was excellent with communication,he kept us fully informed. I would
252 St Helens Point Road, Stieglitz, TAS, 7216
D
Dean & Heather(Vendor)
submitted 11 Dec 2020
Professional business conduct
I have recently sold my house through Harcourts St. Helens. While my house was being sold, it was re
39 Steel St, Scamander, TAS, 7215
V
Vendor
submitted 26 Aug 2020
Graeme and the team at Harcourt
Graeme and the Harcourts worked hard to sell our house thankyou
63 Tully Street, St Helens, TAS, 7216
V
Vendor
submitted 18 Aug 2020
Professional
Graeme was pleasant, easy to deal with and professional.
PID 3039189 Irish Town Road, St Marys, TAS, 7215
V
Vendor
submitted 20 May 2020
Greame chapple
Found greame chapple to be helpful above and beyond A pleasure to deal with Made our time of selli
77 Heritage Rd, St Helens, TAS, 7216
T
Teresa(Vendor)
submitted 13 Mar 2020
Great experience with Harcourt Real Estate St Helens
I highly recommend using Graeme Chapple and his team. Graeme has be conscientious with selling my la
7 Dunn St, Mathinna, TAS, 7214